Ici, naissent les innovations de demain
ENSAIT, Ecole Nationale Supérieure des Arts et Industries Textiles depuis 1881
Here, the innovations of tomorrow are born
ENSAIT, Ecole Nationale Supérieure des Arts et Industries Textiles since 1881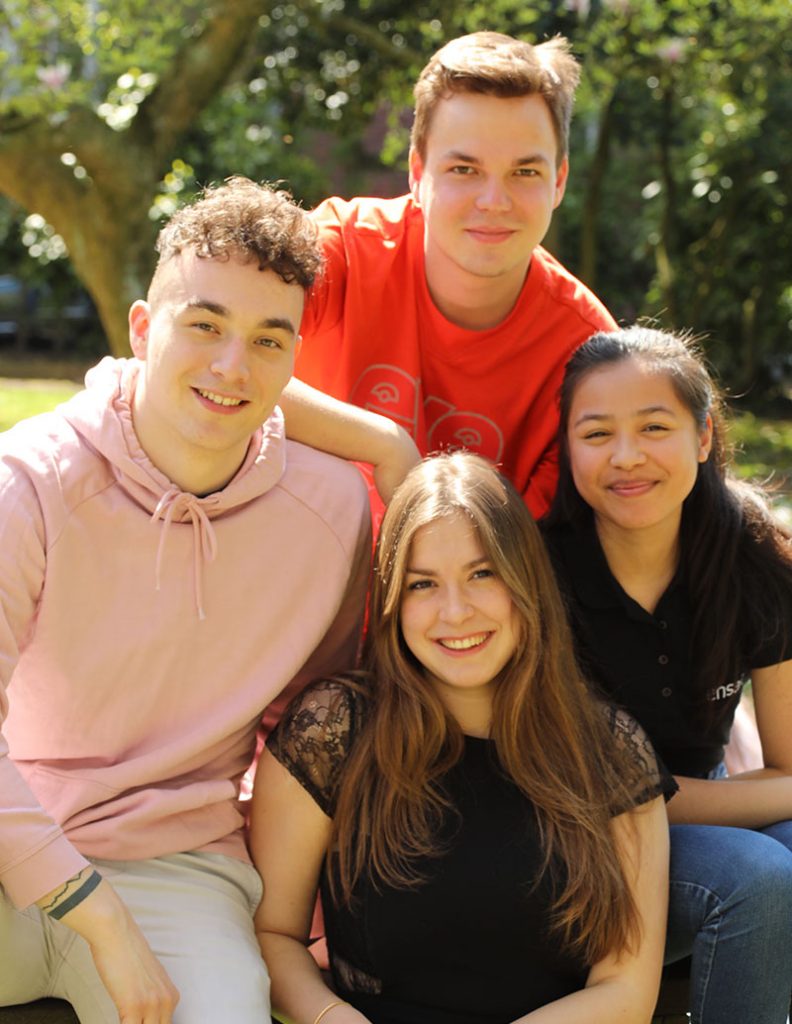 ENSAIT offers a wide range of high-level training programs: engineers, masters, doctorates and specialized masters. Its graduates are prepared to take on the highest positions in business.
In addition to scientific, technological and managerial excellence, ENSAIT prepares its graduates to work in an increasingly complex and globalized environment.

130 years of textile excellence have made ENSAIT an international reference. Its research laboratory, GEMTEX, in the field of flexible materials and its numerous partnerships with the economic world guarantee the adequacy of its training with the needs of the markets.
Textiles are in all the flagships of French industry and in all the promising sectors of the future (transport, buildings, environment, geotextile…). They protect (PPE for defense and armament), enable many leisure activities (sports), heal (medical textiles) and dress (fashion, luxury).
ENSAIT offers its engineers the certainty of having varied and exciting jobs: quality, logistics, R&D, production and sales…
years of textile excellence
of students found their 1st job 3 months after graduation
gross annual salary upon graduation
doctoral students at GEMTEX