ENSAIT is a member of the "n+i" network, an association of French Engineering Grandes Ecoles which have chosen to pool their international cooperation actions in order to facilitate the recruitment and reception of foreign students in France as well as their students' stays abroad.
The "n+i" Network offers international students personalized support tailored to their needs.
It also encourages its members to establish cooperation agreements with higher education institutions around the world to enable their own students to achieve academic mobility.
Once admitted to ENSAIT and having arrived in France, "n+i" students benefit from one or more "pathway to success" programmes with the aim of facilitating their integration into French university life and continuing their studies under the best conditions: the Cultural Integration Package (PIC), the Linguistic Integration Package (PIL) and the Methodological Integration Package (PIM).

A single, free registration allows you to apply in one go to all the Grandes Ecoles of Engineering members of the "n+i" Network.
Campus France is a public institution under the dual supervision of the Ministry of Europe and Foreign Affairs and the Ministry of Higher Education, Research and Innovation.
Campus France provides foreign students and researchers with tools to help them get to know French higher education institutions better and find the right one for their project.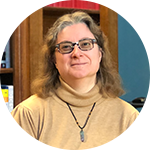 Marie Hombert