A century-old building located in the heart of the city of Roubaix, near the train station and public transportation, ENSAIT is the ideal setting for your conventions, business meetings, seminars, receptions, exhibitions, filming or photo shoots. 
ENSAIT offers 4 amphitheaters for your events:
The main amphitheater (Amphithéâtre d'Honneur) and amphitheaters A, B and C.
The main amphitheater, listed on the supplementary inventory of historical monuments, bears witness to the industrial past of the city of Roubaix.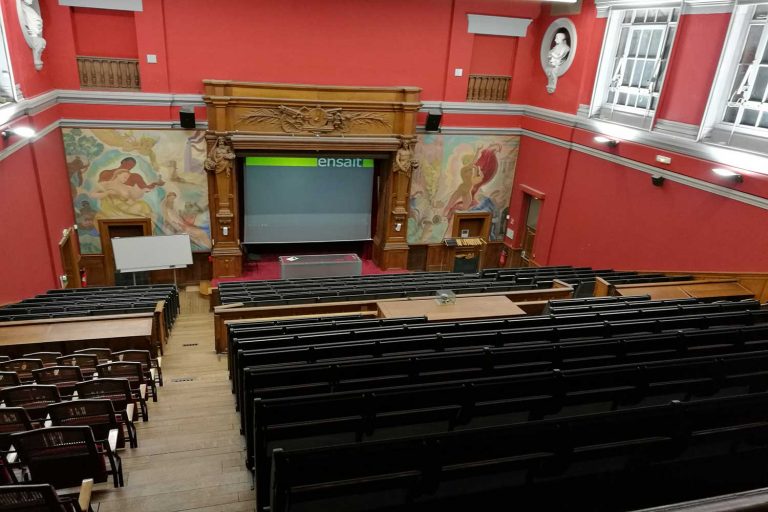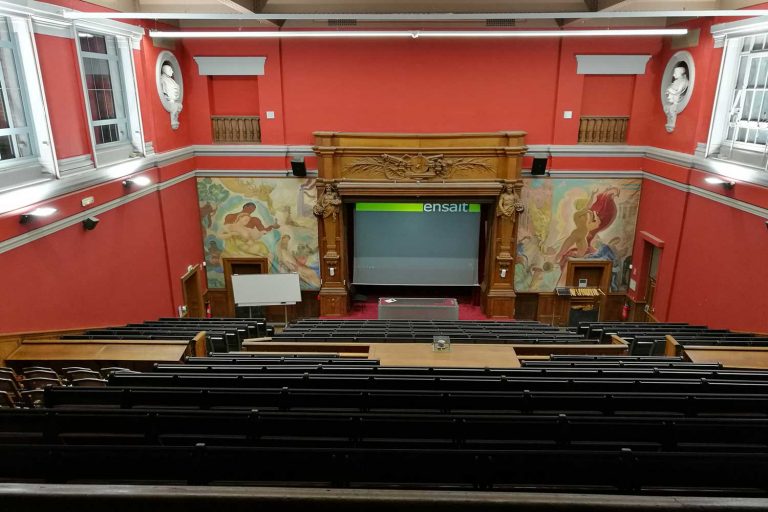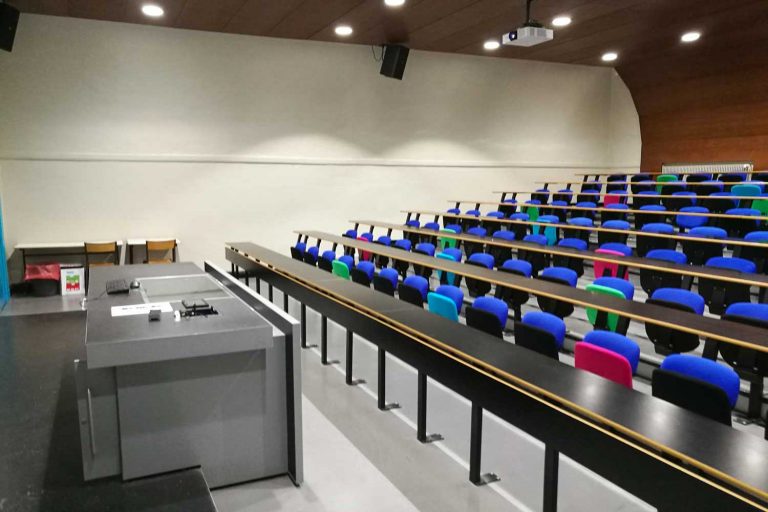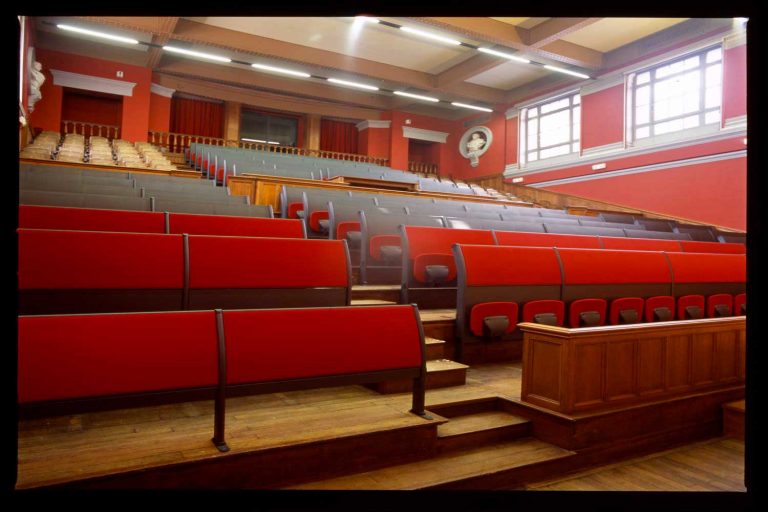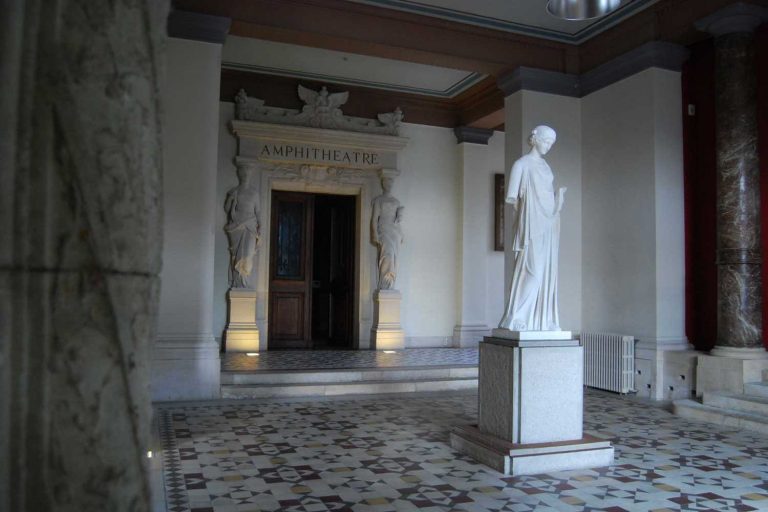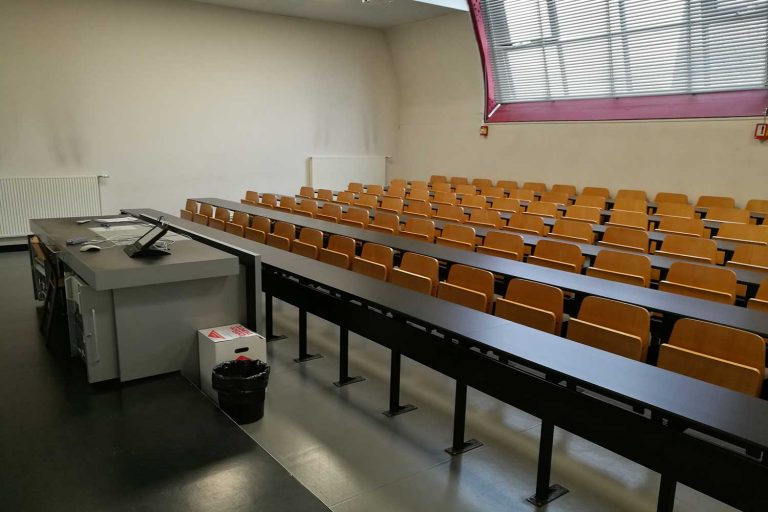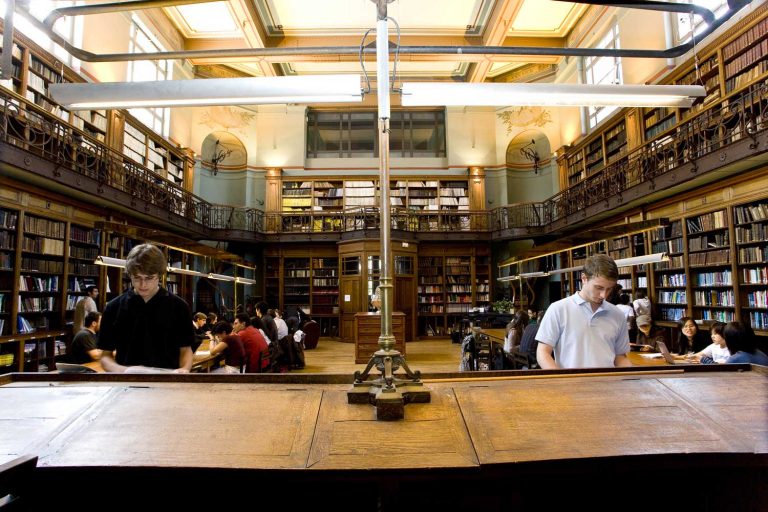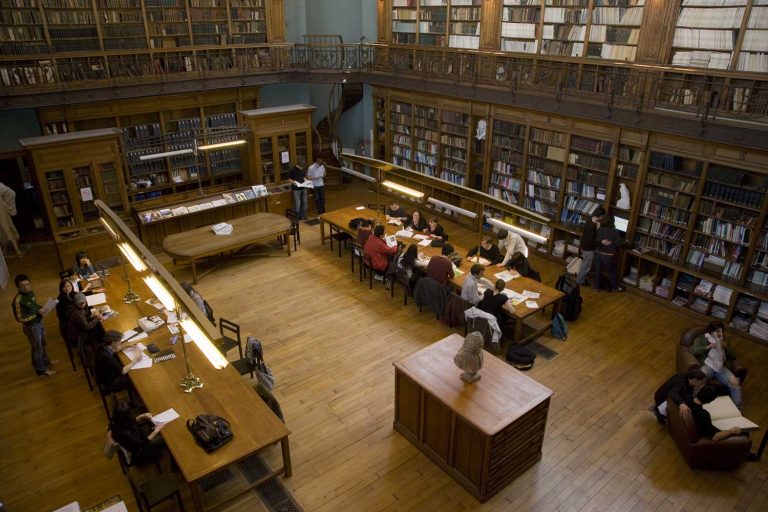 The library built in 1881 by the architect Charles Louis Ferdinand DUTERT, in charge of the construction of ENSAIT, is listed in the supplementary inventory of historical monuments. This exceptional place offers its readers an unusual architecture.
The Cour d'Honneur has long housed the temporary exhibitions of the Roubaix Museum of Art History. Inaugurated in 1906 by Victor Champier, the space included about 200 engravings, drawings and photographs. Now rehabilitated, the courtyard of honor is the perfect space for your conventions, forums and performances.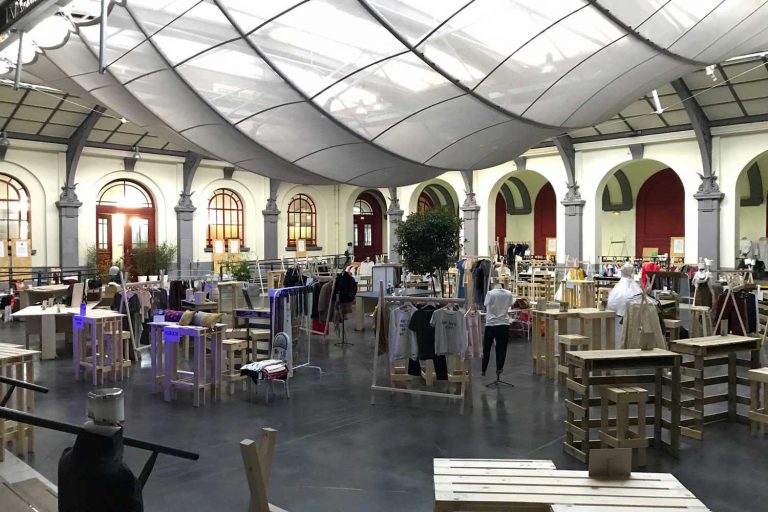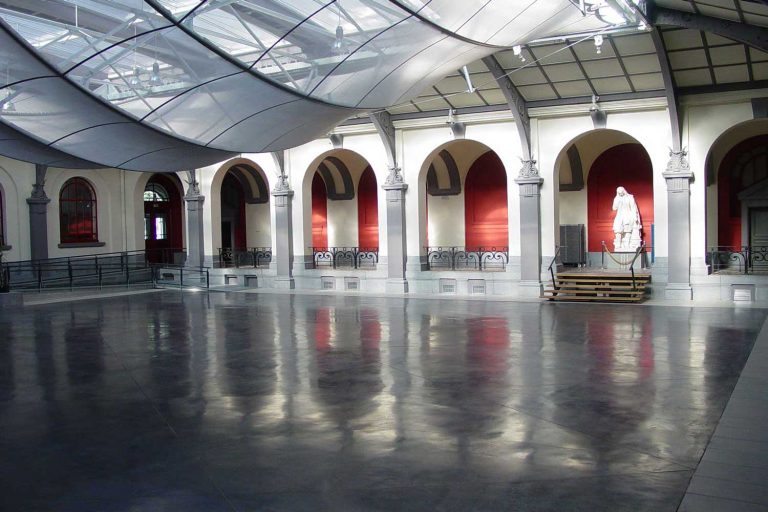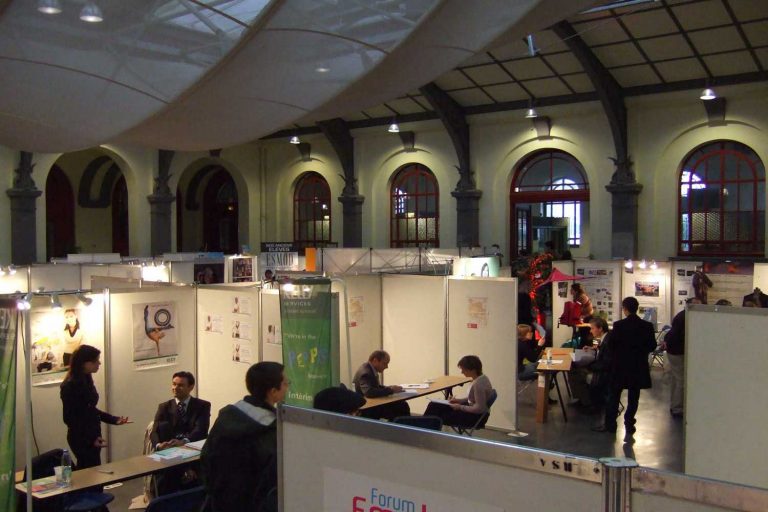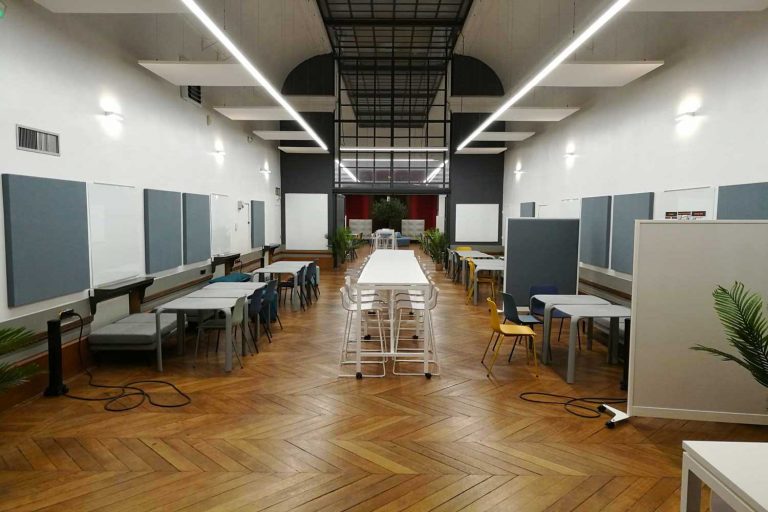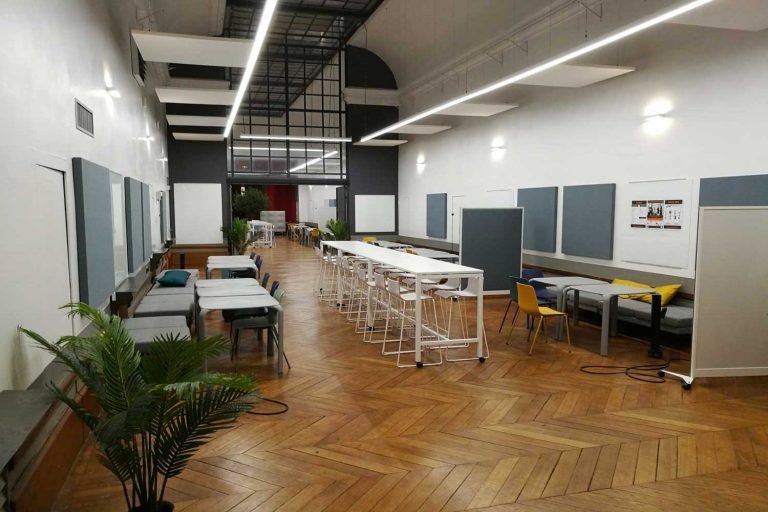 This large space, a high-ceilinged gallery located on the top floor of the main building, has housed since 1889 the painting collections of the Roubaix art and industrial museum.
The two adjoining rooms have now been completely rehabilitated to create a space dedicated to collaborative work. The premises are equipped with modular and comfortable spaces and are integrated into a pleasant setting.
ENSAIT provides its classrooms and meeting rooms. Each room has a different atmosphere. The rooms on the second floor, which are brighter and have period parquet floors, were used in the early days of ENSAIT as drawing and sculpture rooms. The rooms on the second floor, with lower ceilings, have a more confidential atmosphere.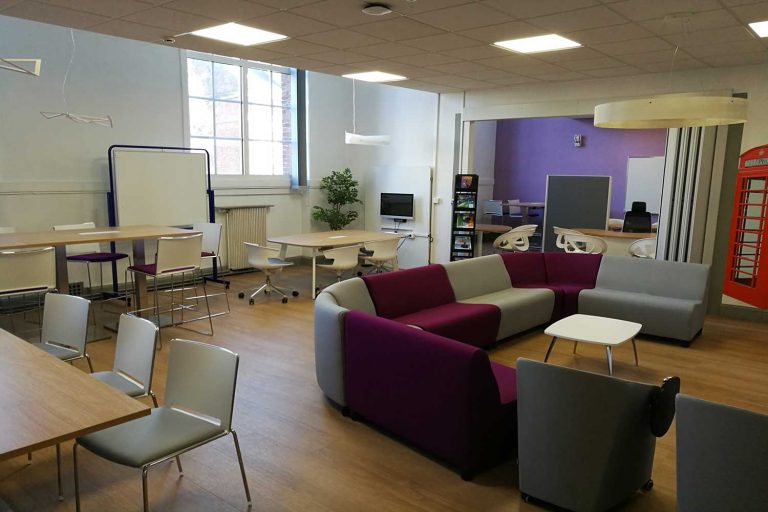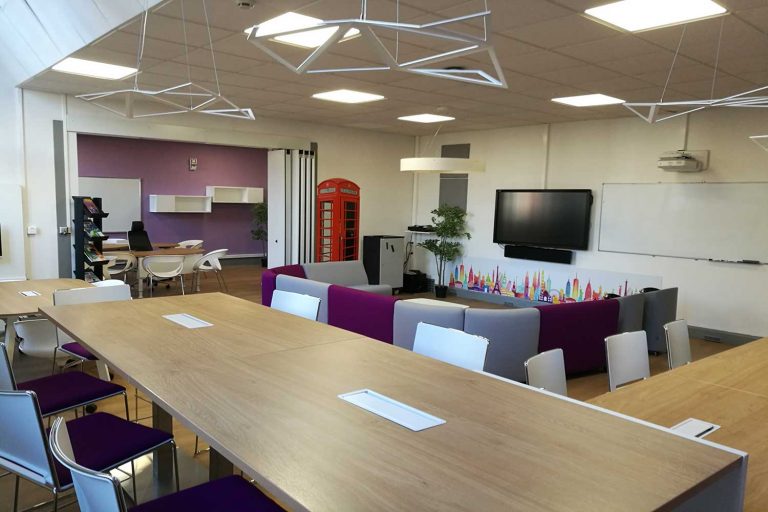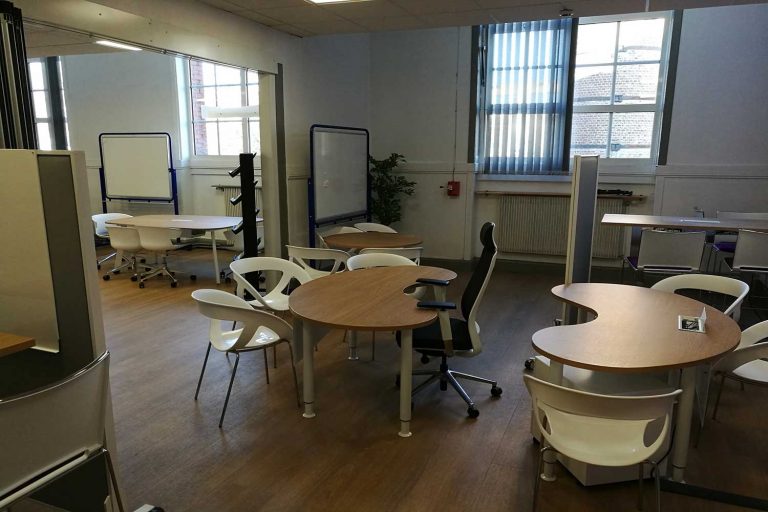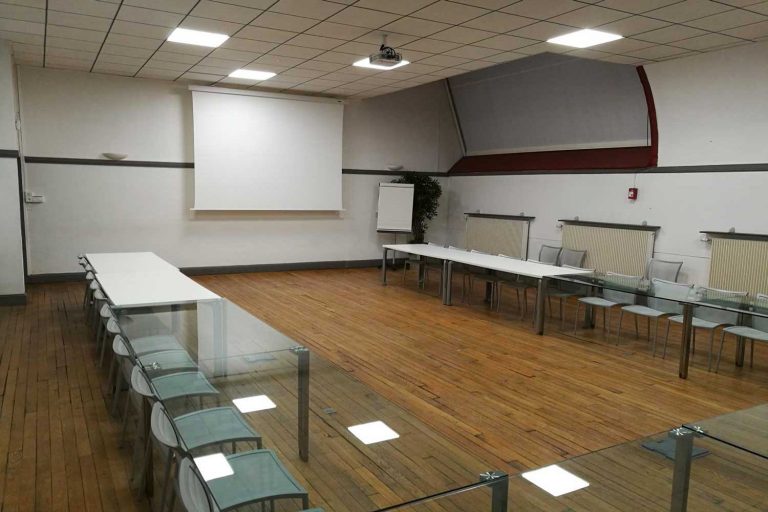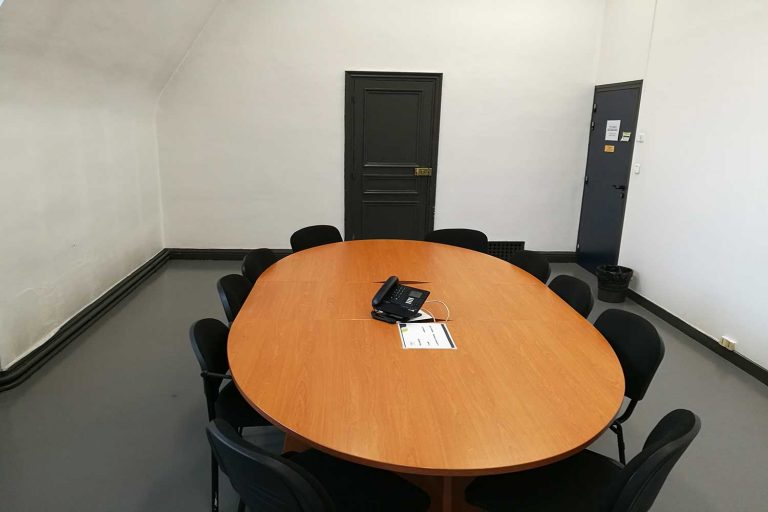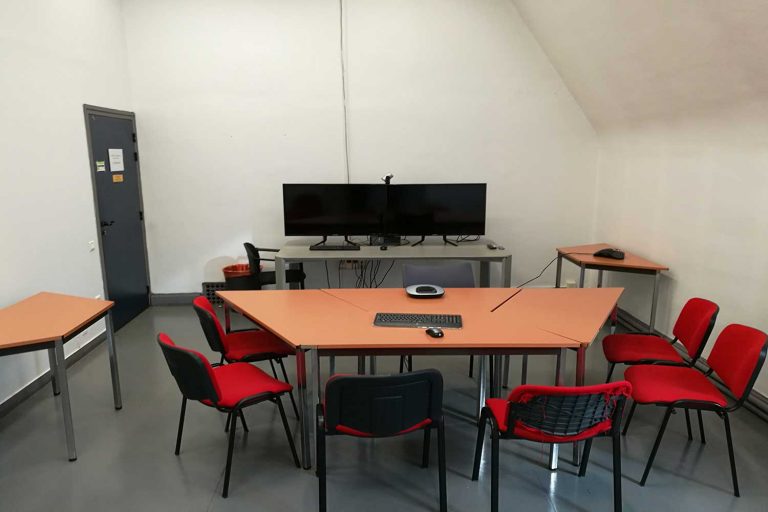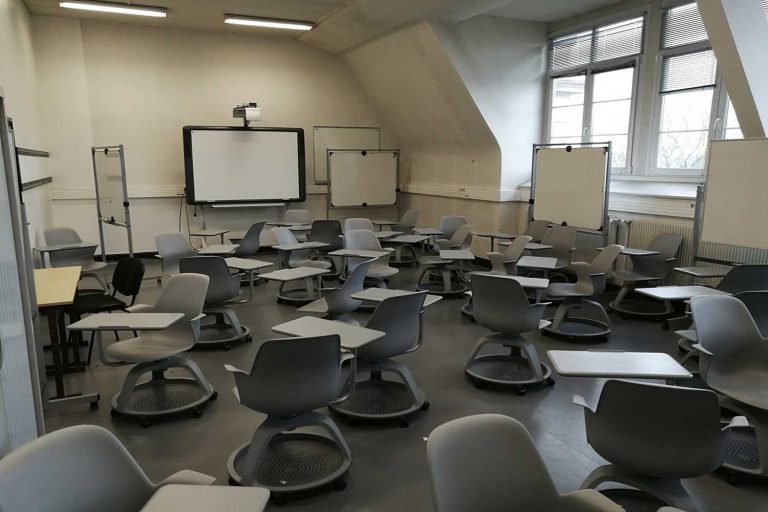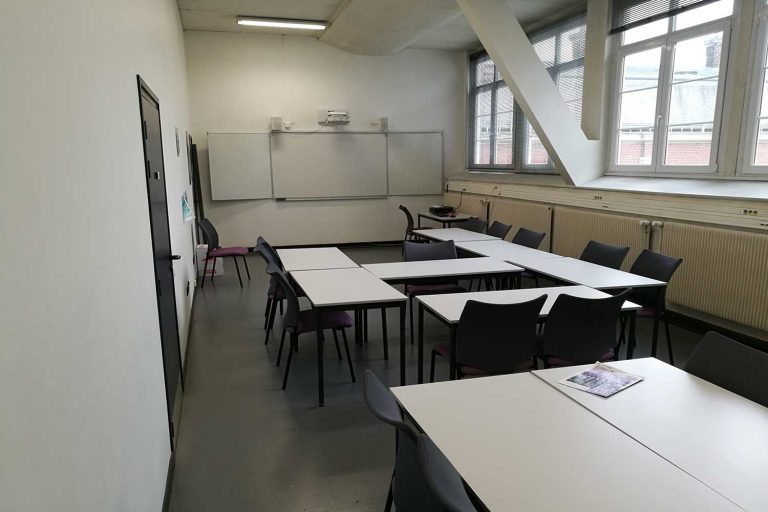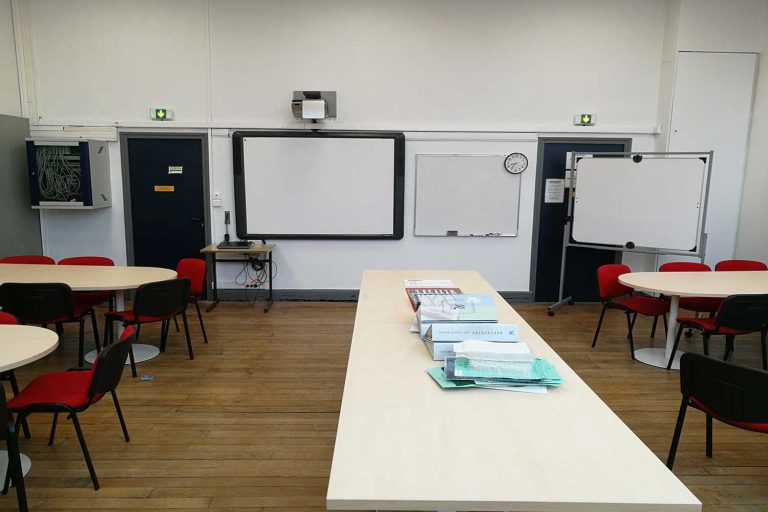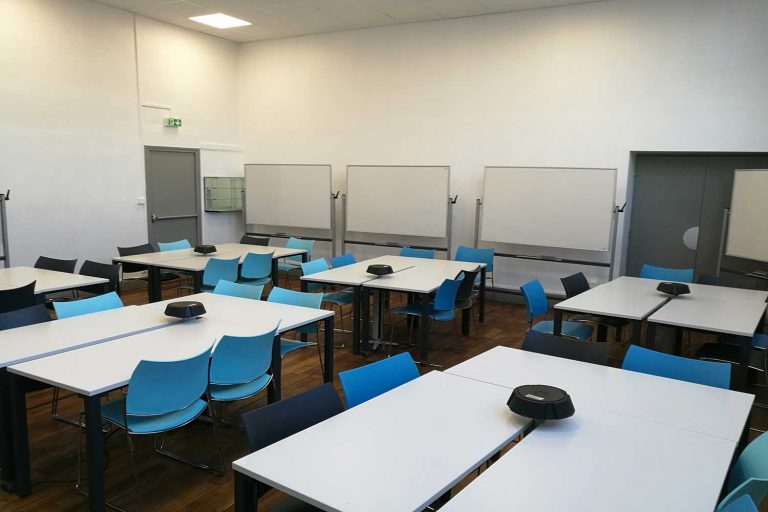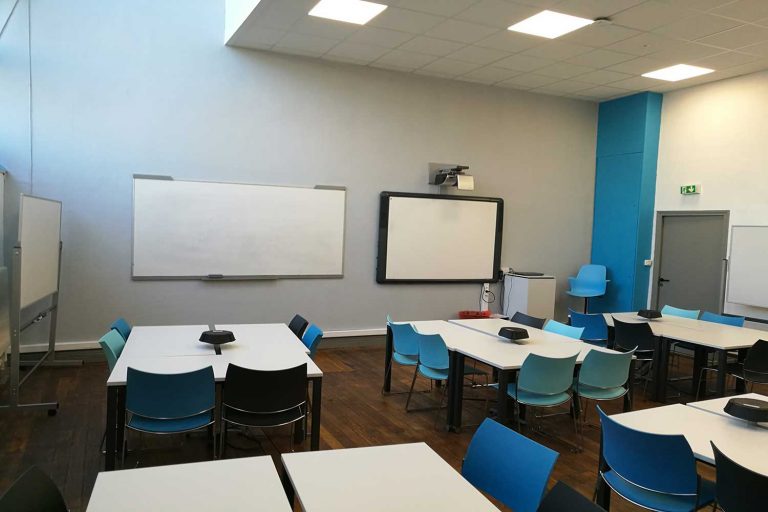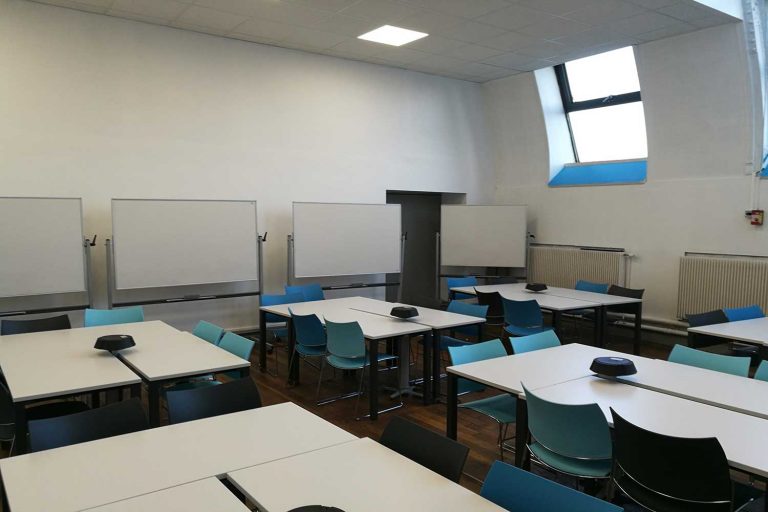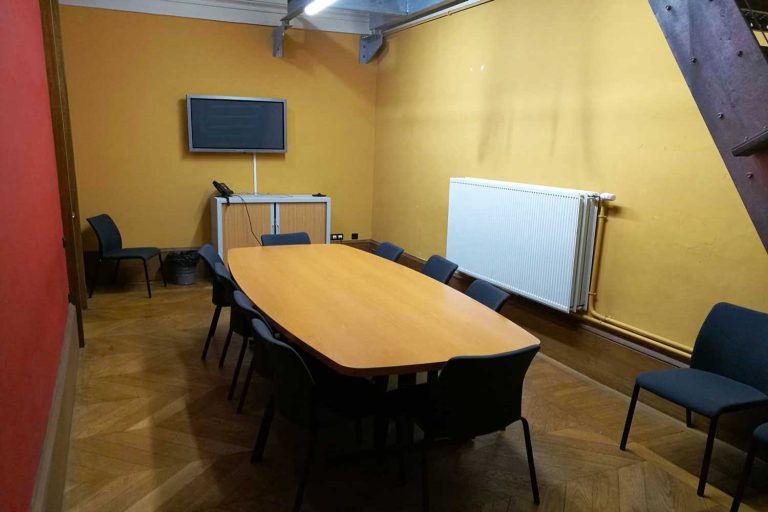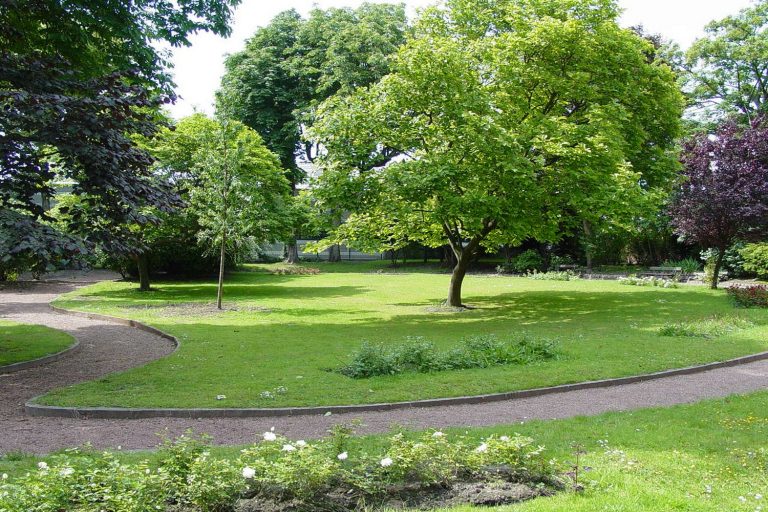 ENSAIT has three gardens, some of which are still listed as historical monuments. The garden offered for rent, the largest of all, has a nice history. Designed by the architect of ENSAIT, Ferdinant DUTERT, its walkway is shaped like a painter's palette. Thus, each referee or shrub planted took on a different coloration over the seasons and represented the colors mixed on a painter's palette.
NEMESIS HALL AND MINERVA HALL
Remains of the National Artistic and Industrial Museum of Roubaix, the spaces around the statues of the Greek mythological goddesses Nemesis and Minerva will allow you to welcome the public around a snack, a coffee.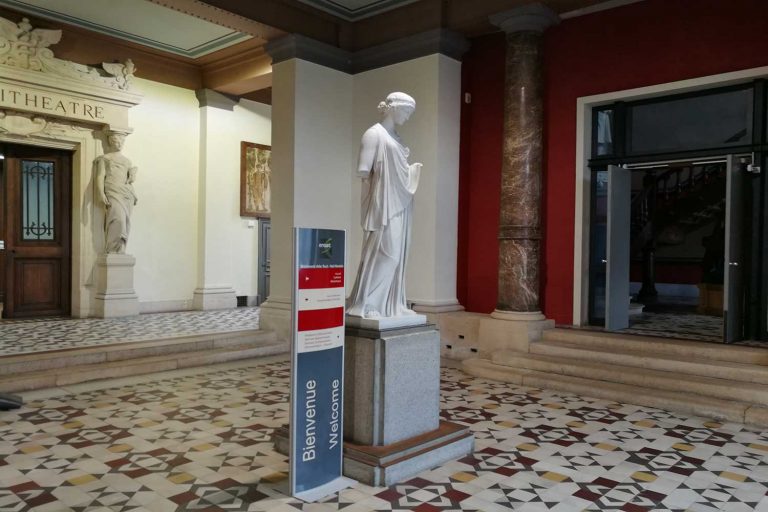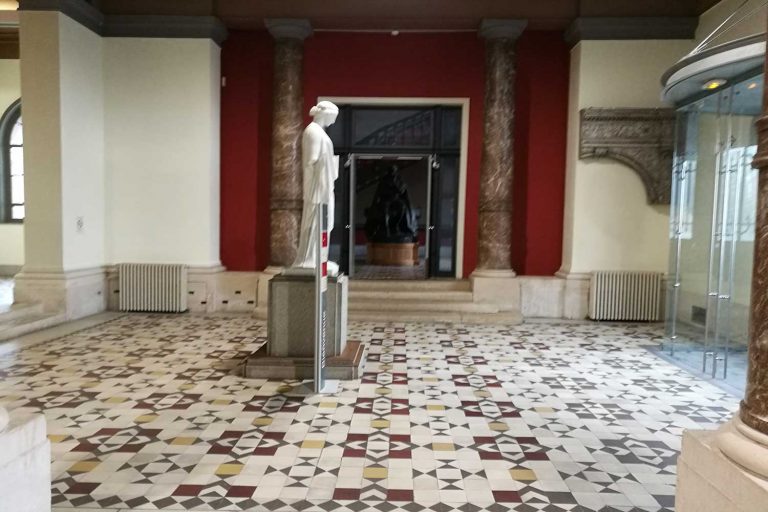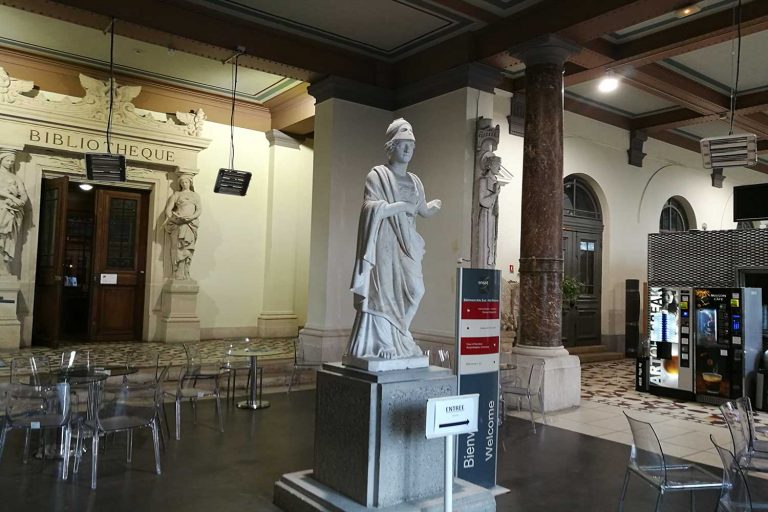 Contact us by form to make a reservation or for more information