A RICH AND DYNAMIC COMMUNITY LIFE!
ENSAIT places the quality of its extra-curricular life at the heart of its integration process. These meetings maintain the spirit of cohesion and sharing. They foster links between the student-engineers of the different classes throughout the curriculum!
BDE - Student Office
The BDE will be present to welcome all first year students in September. It will also accompany you before the start of the school year, whatever your questions may be. It will be present during your integration and throughout the first semester to help you discover the school.
Contact : BDE@ensait.fr
Instagram : @bde_ensait
BDA - Arts Office
The BDA has two objectives: to help students discover Roubaix and to awaken them to the outside world in an artistic and cultural way. To do so, we propose a lot of events (festivals, concerts, trips...) with a maximum of discounts. And all this in a good atmosphere !
Instagram : @bda_ensait_
BDS - Sports Office
The members of the team propose and organize various daily sports activities (soccer, handball, basketball, skiing and many others!). The CCE, the TOSS and other university championships punctuate the school year and are an opportunity for ENSAIT teams to compete with students from other institutions!
Instagram : @bds_ensait
Coloril
Coloril could be called a student company, so much so that the investment and the professional spirit are there. We offer embroidery, transfer and silk-screening on clothing and many other textile supports, within the limits of the skills of its members and the equipment available. Coloril develops values and a professional spirit that go beyond the status of an association!
Facebook : @Coloril
Instagram : @Colorilensait
ENSAIT SOLIDARITY
ENSAIT Solidarity is an association whose aim is to help the people of Roubaix and other students in the department by setting up solidarity projects. We organize marauding for the homeless and we join local associations to launch solidarity and ecological initiatives at the municipal level. All students are welcome to help or propose projects!
Instagram : @ensait.solidarite
ENACTUS
ENACTUS You want to be part of a community present everywhere in France? Do you want to create a project that makes sense for you and our environment? You want to build a team to share: interests, values, ideas and good mood? Then ENACTUS is for you! With Enactus and its ambassadors, you will be able to participate in seminars and other national events that will bring you unforgettable memories!
ENSAIT VOILE
The main goal of this association is to participate in the CCE Mer, a great sporting event organized each year by EDHEC, which brings together thousands of students around 3 different trophies. Our association participates in the sea trophy, where we spend a week on a boat, shared between regattas and parties. In addition to that, ENSAIT Voile offers students various aquatic outings in the region.
ensait.voile@ensait.fr
AFIT 2021
Every year, the Association of Future Textile Engineers organizes the famous ENSAIT Gala, its fashion show and the Graduation Ceremony during an exceptional day. Their wish is to make this event an unforgettable moment for all the guests, and more particularly for the new graduates and their families. afit@ensait.fr
Instagram : @afit_ensait

Club DJ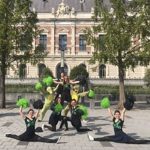 Club pompom
ENS'STEP
Club zumba
ENS'KARAOKÉ
ENS ROCK'AIT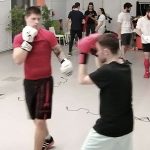 ENS'FIGHT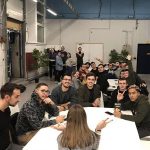 ENS'NERD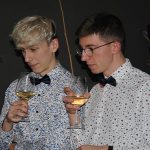 ENS'CAVE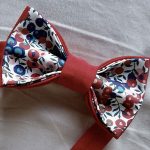 ENSAIT Fashion
Club Photo
Club Théâtre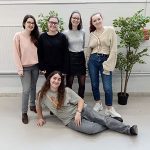 Plum'art
Sarah Debisschop,
Head of Student Life